An awkward Sikh kid born and brought up in Calgary is making waves in Los Angeles with their solo show, and a feminist guidebook and memoir. In all their works, Sundeep Morrison is keen on inspecting the identities that are often relegated to the margins of society while drawing inspiration from their life experiences. Their latest is a short film titled Your Love that chronicles the love story of two South Asian women who are pulled apart only to be reunited years later with the help of an unexpected soul and given a second chance at love.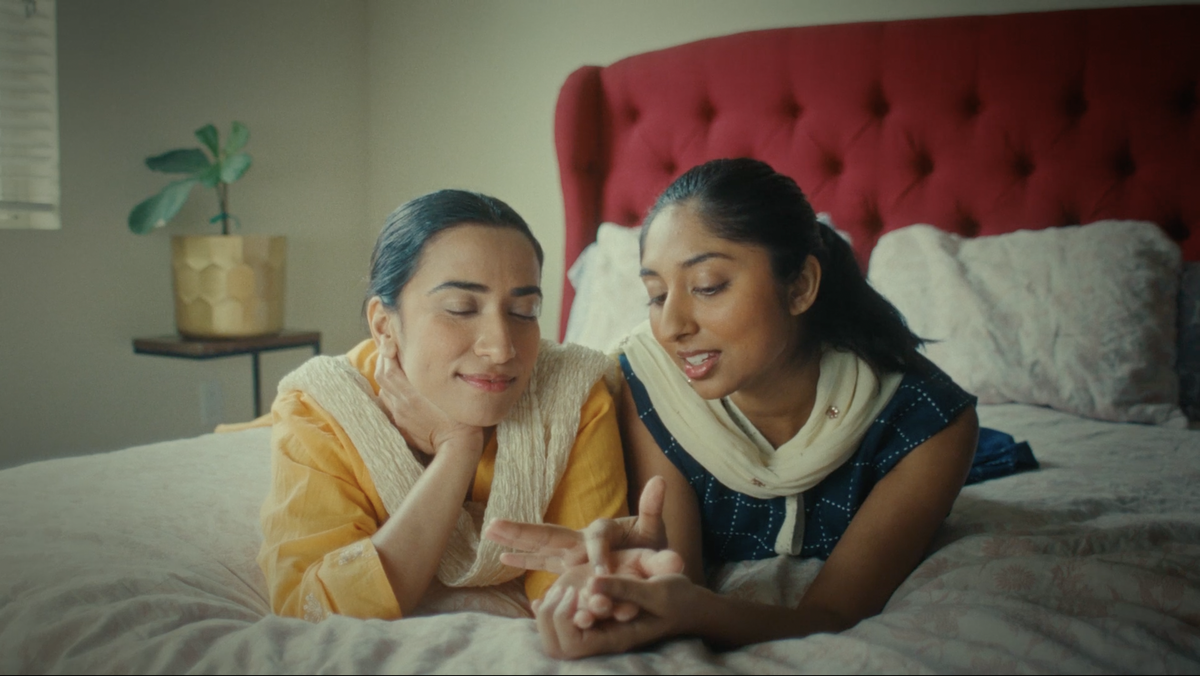 Excerpts from a conversation…
Your stage show and book have slurs in their titles. Why did you choose to put these words under the spotlight instead of just letting them fade with time?
I purposely chose a pejorative for my solo show Rag Head because it was one of the first names I remember someone using to refer to my father. I wanted to flip that term and use it to show how little Americans know about Sikhs and their faith.
The book came into the picture after I gave birth to my daughter. I feel like society puts women in silos; we are expected to be either perfect or sexy to succeed. An assertive woman exercising her agency is often frowned upon and called names but if a man embodies these qualities he is called powerful and hailed for all the right reasons. I wanted to show how patriarchy uses these terms for women while also attempting to reclaim them.
As a brown kid growing up in Calgary, what attracted you to the performing arts? Were you comfortable being in the spotlight as a child?
(laughs) I was an awkward kid! I did not have a lot of friends growing up so my imagination was my best friend. Back then, in Calgary, there weren't a lot of South Asians so I relied on my grandmother to stay connected to my culture. In South Asian cultures, storytelling is a part of the social fabric. I organically loved it. I enjoyed understanding how someone could connect to a story and feel seen; the fact that stories can change how people think enticed me.
I learnt to be comfortable in my own skin first and this helped me become confident on stage while sharing my story. 
Romantic stories around queer women on-screen often have a tinge of fetishisation. How did you attempt to combat that while producing the short?
It is very important to have queer storytellers behind and in front of the camera to retain the authenticity of the story and not give way to tropes like this.
How did the title of the short film come about and what is the significance of the three-minute-odd-long song?
The title is inspired by the song Ik Tera Pyaar (Your Love) by the iconic Noor Jehan. 
Music was an integral part of my childhood — there was always something playing in the house be it Bollywood songs, Punjabi folk songs or even Sufi ghazals. I remember listening to the song growing up and it is very close to me so I wanted to make a film to this and dedicate it to the elders of our community.
Growing up I saw a lot of films around the trope of boy-meets-girl and they fall madly in love but are prevented from being together; but at the end of the three hours, we know that things will work out and we will be presented with a happy ending.
But I never saw queer South Asian love, let alone Punjabi love, on screen. So I decided to adapt this classic trope to a queer lens. I also wanted to highlight that the concept of "being out" (as queer) is a very 'white' concept. For a lot of us, the main issue is safety and I wanted the audience to think of all the elders who had to bury the most sacred parts of themselves to survive.